Wuzhen, in east China's Zhejiang Province, is hosting the World Internet Conference for the third year in a row. The water town, known for its stone-paved streets and archways, delicate wooden carvings and grey tiles, could easily pass as an odd choice for a high-profile international conference about undeniably progressive, potentially disruptive, and ultimately relevant technologies, if it weren't for its advanced IT infrastructure. Floating on a criss-crossing of canals, Wuzhen is an open-air laboratory for everything futuristic and seemingly fictional. Technology-based projects have sprung up and multiplied in the past few years, granting Wuzhen the title of "smart" town.
The Internet, as part of a wider range of information technology, has been comprehensively integrated in Wuzhen's facilities and structures, including its road network.
A ride around town shows how far Wuzhen has driven towards the future.
From the Jiangnan water village to the future town, Internet technology is quietly changing the traditional life track of Wuzhen. On the moss stone steps, beside the pavilions, the invisible "clouds" transformed the once paradise into a miniature sample and development direction of modern smart cities. When the third World Internet Conference is in full swing, experience smart travel in the quaint water town, and don't have any fun.
Future driving experience: no driving required
Why test your patience behind the wheels when one can sit shotgun and let the vehicle automatically steer itself? Baidu chose Wuzhen this week to test-drive its unmanned cars, in sync with the start of the 2016 World Internet Conference. The country's largest search engine platform deployed 12 vehicles to take residents, visitors and media workers for a five-kilometer ride to experience tomorrow's technology today. The vehicles use auto-positioning technology to navigate without the need of a human driver. They can react to traffic lights, make turns according to a preset route and detect pedestrians as well as foreign objects on the road. The cars are still in testing phase, and are semi-autonomous allowing immediate human control over the steering wheels at any time. Previous road accidents, which included glitches in the system of self-driven cars of a number of manufacturers, have amplified safety concerns about this technology, but Baidu is hopeful to start mass production by 2020.
Online car rental services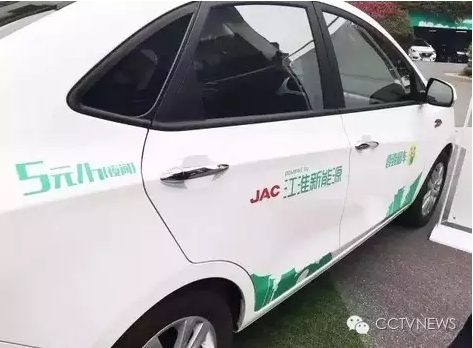 Renting eco-friendly cars in Wuzhen only requires agility in screen tapping. YiYi, a car rental company, has introduced an online-only procedure for drivers to nab the nearest cars to their location. Photos of a driver's ID card and driving license need to be uploaded on the firm's mobile app, and a down payment must be secured before the doors of a zero-emission car are unlocked. Moreover, returning the vehicle does not require heading to any of the company's designated sheds around the town – uploading a few pictures of the car and information about the parking lot is all that it takes.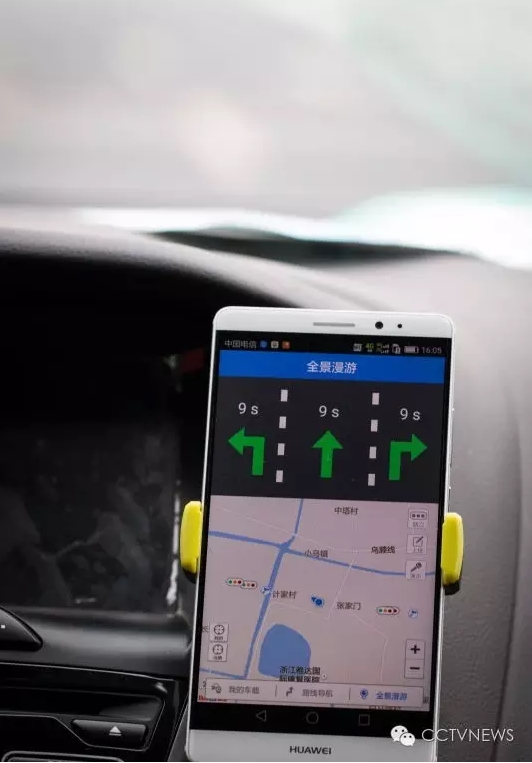 Ziyi road in Wuzhen has been dubbed as a "transparent" road, as it allows drivers to be fully aware of the traffic condition of the highway, which stretches over 2.5 kilometers. Thanks to a mobile app, a driver can access surveillance cameras planted along the road to check, in real time, the status of the traffic. The software, which supports bidirectional data transmission and has access to the vehicle's coordinates, also displays the traffic lights down the road, along with a countdown suggesting when lights switch colors, hence helping operators with their decision to either speed up or decelerate as they edge closer to crossroads.
Intelligent parking system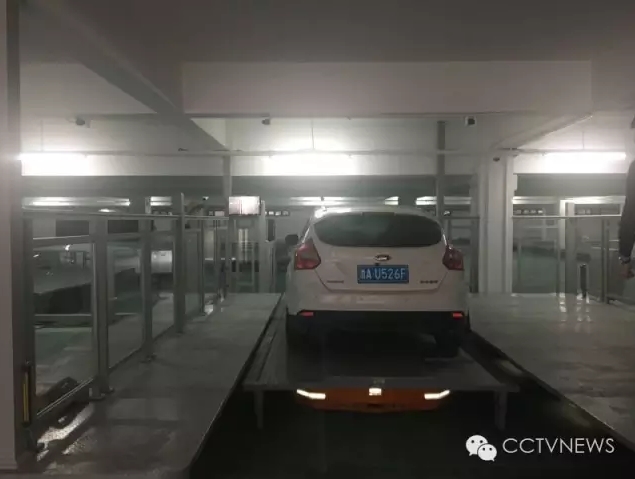 Easily locating a parking spot and succeeding to swiftly fit the car in its space almost touch the height of impossibility. But Wuzhen has introduced a solution to the most pressing of urban transportation problems: Its smart parking lot shifts parking responsibilities from drivers to a robotic platform. Operators drive their vehicles on a raised level surface before turning off the engine. The platform is supported by a robot with an automatic navigation system that will transport the vehicle to any vacant space in the lot. A four-digit number is then sent via SMS to the driver's mobile phone, which can be used when retrieving the car. It takes the parking process two minutes, and the precision with which robots park has proven to optimize the use of space by 40 percent.
Before autonomous car become ubiquitous, drivers still need to constantly hone their less-than-optimal driving skills through the most basic problem solving methods: trial and error. During the "Light of the Internet" exposition, held on the sidelines of the World Internet Conference, German software corporation SAP introduced sensor-wired sportswear, a la Iron Man suit sensor, that can monitor and analyze one's driving habits. The data collected is able to detect weak spots in driving techniques, and thus help bring them to a full stop.